Elton John Tribute Act in West Sussex
Elite Elton is the UK's No.1 Authentic Sir Elton John Tribute Act – Book Now For Your Event!
Elite Elton – A Premier Professional Elton John Tribute Act with an uncanny, authentic resemblance (as mentioned on the BBC) in looks and voice to Sir Elton John; one of the most iconic Superstars of all time.
As an Elton John Tribute, Elite Elton has performed at many prestigious venues across the World.


He has appeared on TV and Radio in Countries such as U.S.A, Australia, U.K, Italy, Spain, Switzerland and Croatia.
Elite Elton – The Elton John Experience can perform for any type of function, large or small, with a Full Stage Sound, Lighting, State Of the Art P.A, a beautiful Baby Grand Piano and Authentic Stage Costumes.
Elite Elton's Tribute Act performs Live Piano with Professional Musician Backing Tracks from a huge repertoire of Sir Elton John's Famous Songs and gives his heart and soul in to every performance to make your occasions unique and unforgettable.
Elite Elton – The Elton John Experience can perform for any type of function, large or small, with a Full Stage Sound, Lighting, State Of the Art P.A, a beautiful Baby Grand Piano and Authentic Stage Costumes.
Song List
The Bitch Is Back
Circle Of Life
Daniel
I Guess Thats Why They Call It The Blues
Rocket Man
Something About The Way You Look Tonight
Sorry Seems To Be The Hardest Word
Are You Ready For Love
Bennie And The Jets
Can You Feel The Love Tonight
Candle In The Wind
Philadelphia Freedom
Tiny Dancer
Goodbye Yellow Brick Road
Honky Cat
Crocodile Rock
Dont Go Breaking My Heart
Dont Let The Sun Go Down On Me
Im Still Standing
Nikita
Sad Songs
Saturday Nights Alright For Fighting
Your Song
Can You Feel The Love Tonight
Candle In The Wind
Pinball Wizard
Sacrifice
Kiss The Bride
…And Many More!
Previous Clients include:
Royal Albert Hall
Birmingham Nec
Glastonbury Festival
Savoy Hotel
Langham Hotel
Rockplast
London Hippodrome Theatres
Lakeside
Blazers
Boeing 747 Jumbo Aeroplane
Colets Health Club -thames Ditton
Ruchi Indian Restaurant – Hampton
Whitehills – Northampton
Ferryboat Inn – Hayling Island
The Fairway – Ruislip
Rhodruns Club – Chessington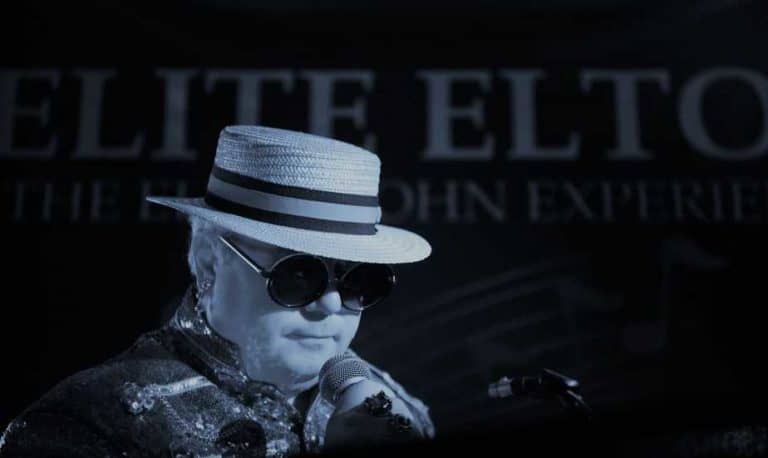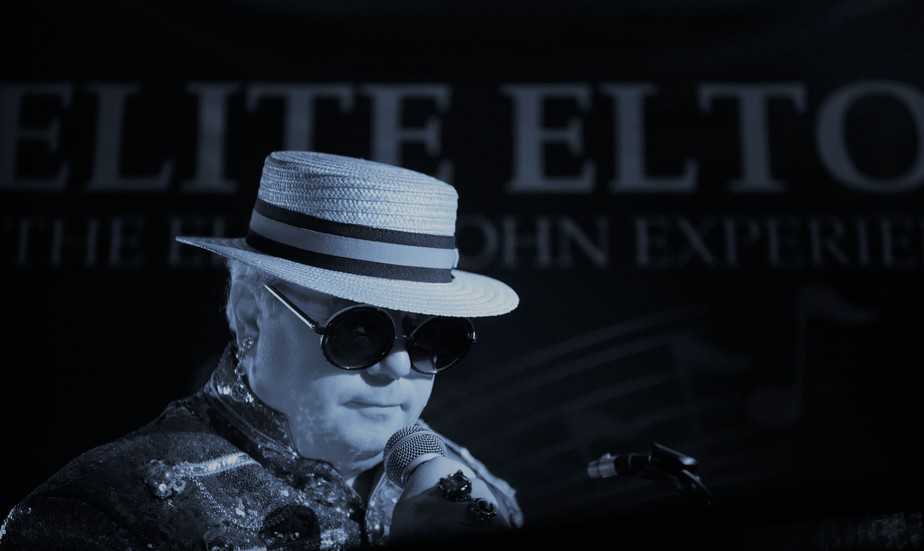 You were brilliant, best Tribute I have ever seen
Well done last night, really impressive
We were inundated with staff saying how much they enjoyed the event
You sound and look like the real deal
Arise Sir Elton! The best Elton Tribute Ever!
The members loved it and we look forward to seeing you again soon
Some Facts About The Real Sir Elton:
He has had 57 top-40 hits in the US and is the third most successful artist in American chart history after Elvis Presley and the Beatles.
Sir Elton has sold more than 300 million records worldwide and achieved 38 gold and 31 platinum or multi-platinum albums.
He also holds the record for the biggest selling single of all time, with Candle In The Wind released in 1997.
Among his many awards, Sir Elton received his Rockefeller Foundation Lifetime Achievement Award in 2013
and in 2002 was awarded with an honorary doctorate from the Royal Academy of Music.
Elton John Tribute Act Booking Tips
How to choose the best Elton John Tribute act for your event
Choosing entertainment for your event, party, or function can really be a stressful experience if you go the wrong way about it!
Here are a few tips to help you choose your tribute act for your event (whether you do go for an Elton John tribute act, or not).
Do they actually sound like the tribute?

This may seem like an obvious thing to ask, but you would be amazed how many tribute acts don't really sound like the person they are a tribute to! Make sure you listen to some sound clips, or even better, look at some videos of them in action.

One of the most important factors is that they are an Elton John soundalike.


 

Do they look anything like the person they are a tribute to?

You need to see what they look like! Do they have any photographs, videos or anything else that gives you an idea of how authentic they really are? Do they just have one costume, or many? Do they bring backdrops, lights, or any props to help them look the part? For example, does your Elton John tribute act Bring a piano, and can they even play it, or are they miming at playing the instrument? 

Make sure you're booking an Elton John lookalike.


 

Do they have insurance?

This is not only essential for most venues (and general peace of mind), but also great indication of how seriously this tribute act takes their job. For some people, being a tribute act is a part-time venture, paying for holidays and beer, while for other people it's their full time income.
These are the people who will take your booking seriously, act professionally, and not let you down last-minute if the weather is nice and they decide to have a barbecue (it happens!)
Make sure you book a professional Elton John Tribute act.


 

Do they have any reviews on the Internet?

Take a minute to look at your short-listed tribute acts website. Do they have any testimonials? And how about on their YouTube videos and Facebook page; do that have any reviews or comments there? 
Facebook is great for looking at reviews, because they can't be faked.


 

Are they going to be a good fit for your event?

This one is quite often overlooked. Stop for a moment and think about the songs that this person is famous for… are they mostly slow? Will they be a good fit for your party? Will they make the mood, or kill it? Make sure you speak with your tribute act to ensure that their song choices will be suitable for your event.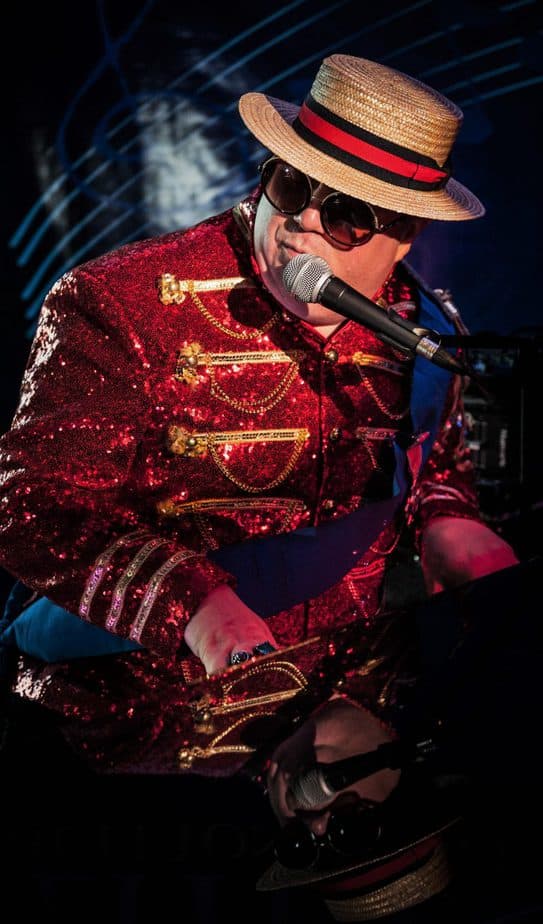 Where is your Event in West Sussex?
West Sussex Entertainment Resources
The making of a tribute act can be difficult and these things tend to be magnified in importance when deal with an artist tribute as legendary as Elton John. Hopefully the tips mentioned here will help you when setting up your Kent Elton John tribute act and making it onto one that people will talk about for years to come.
Taking care of the initial planning should be your second step. Make a set list of songs that you would like to have played at the event, how long its going to be, the amount of money you're willing to spend to make Elite Elton spetacular at your event in Kent.
Once you have decided all of those details, you can then alert your audience of the plans that you have so you can have a general idea of how many people are going to be in attendance. Choose a venue that will have enough space for the amount of people you're expecting to attend. Its better to have too much space than too little.
Of course, you'll need a crew to help you set up the stage and take care of the lighting and audio for the big day. While this can cost you a little and finding companies who have people to do the job for you, its more important to make sure that you go with a company that you can trust. There are many companies nowadays that will promise you quality, but then send over people that don't know what they're doing. All you have to do is make sure that on the day of the event, you have good crew and security that can make your stage light up like never before and keep everyone who comes safe.
The hardest part of the tribute will be choosing your act. With so many options, it can be hard to make sure you're choosing an act good enough to perform to your standards.
So how do you choose the right person?
First, make sure that the person you're hiring has a similar look and feel to the artist. Nothing worse than having a tribute who doesn't even remotely sound or dress like the real thing. People pay money to come see someone who can accurately represent the person you're pay a tribute to. Your Elton John impersonator should have no problem dressing and singing like him.
Price can also come into play. Most people will tell you that "price doesn't matter", but the prices that some tribute acts will charge for the amount of stage time and overall performance is a little insane. Someone who uses a backing track along with their own vocals just won't have the same punch as someone who can really perform. If your act uses a real band or can play the instruments himself, justifying a higher price may be understandable if you're really looking to take your event to the next level. Sometimes you have to dish out a little more to get the better quality person.
Your act should feel comfortable on stage for a long period of time and should not mind working alongside you to create an unforgettable set, because not only do you want to make the night unforgettable, your act should also have a natural passion for making people happy. So make sure you choose a few of these candidates, so in case one doesn't work out to your liking, you can fall back on other options and choose the best one for you.
Interviewing your act is a must. Someone could easily advertise themselves one way and then show up and perform in another. Ask about how they interact with the artist, have them play a few songs so you can see exactly how they're going to perform on event day, and talk about pricing and the length of time it will take to get everything perfect beforehand.
So, while it takes a lot of planning and making sure that you don't get screwed over by any of the companies that you work with in the process, setting up a tribute like Elite Elton can be very rewarding of you take the time to make sure that the act you're going with is going to put on their best, most convincing performance.