Thanks for stopping by!
Here's where I share everything that's going on with the Elton John Tribute Act, and any Elton John news I find that's worth sharing.
Please take a minute to read through the latest news, and if you leave a comment, I'll be sure to reply as soon as I see it.
Speak soon! – Kevin (Elite Elton)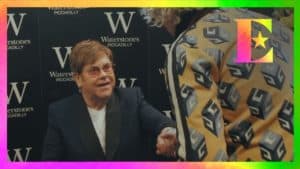 Latest Elton John News: To celebrate the release of his official autobiography, Elton met and signed copies of the book for some lucky fans at Waterstones Piccadilly in London. 'Me' reveals the truth about Elton's extraordinary life, in a joyously funny, honest and moving story of the most enduringly successful singer / songwriter of all time. Get your copy at: Explore the music of Elton John: Buy Diamonds 2CD: Buy Diamonds Deluxe Boxset: Buy Diamonds Vinyl: Watch more Elton videos: Subscribe to Elton channel: Follow Elton John on… Facebook: Twitter: Instagram: Official Website: Newsletter: Brought to you by Elite Elton, the Elton John Tribute Act.
Read More »