Thanks for stopping by!
Here's where I share everything that's going on with the Elton John Tribute Act, and any Elton John news I find that's worth sharing.
Please take a minute to read through the latest news, and if you leave a comment, I'll be sure to reply as soon as I see it.
Speak soon! – Kevin (Elite Elton)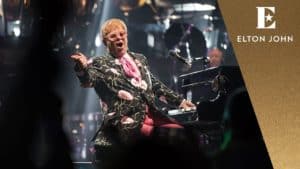 Latest Elton John News: The Farewell Yellow Brick Road Tour has been amazing American audiences since it kicked off on September 8th. Enjoy some highlights from the first few shows of Elton's last ever tour. Get Farewell Yellow Brick Road tour tickets at: Video: Josh Partridge Explore the music of Elton John: Buy Diamonds 2CD: Buy Diamonds Deluxe Boxset: Buy Diamonds Vinyl: Watch more Elton videos: Subscribe to Elton channel: Follow Elton John on… Facebook: Twitter: Instagram: Official Website: Newsletter: Brought to you by Elite Elton.
Read More »