Thanks for stopping by!
Here's where I share everything that's going on with the Elton John Tribute Act, and any Elton John news I find that's worth sharing.
Please take a minute to read through the latest news, and if you leave a comment, I'll be sure to reply as soon as I see it.
Speak soon! – Kevin (Elite Elton)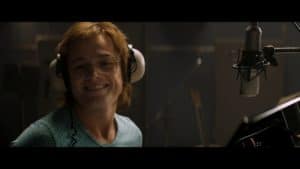 Latest Elton John News: Watch Elton and Bernie Taupin discuss their brand new track '(I'm Gonna) Love Me Again' in this behind the scenes video. The song was recorded by Elton and Taron Egerton for the epic musical fantasy ROCKETMAN. See the movie in theatres everywhere now. Stream / Buy Rocketman Soundtrack: Watch the Rocketman trailer: Explore the music of Elton John: Watch more Elton videos: Subscribe to Elton channel: Follow Elton John on… Facebook: Twitter: Instagram: Official Website: Join the Rocket Club newsletter: Brought to you by Elite Elton, the Elton John Tribute Act.
Read More »